Nashville Body Lift
Body Lift
Patients seeking comprehensive plastic surgery in Nashville, TN often visit Music City Plastic Surgery, where Dr. Michael R. Burgdorf provides unparalleled patient care and surgical results. Dr. Burgdorf is pleased to perform individual body contouring procedures as well as combination procedures such as body lift in Nashville. This procedure combines several treatments, including liposuction and tummy tuck, to completely rejuvenate the lower body. It may also include breast augmentation for patients seeking a more comprehensive approach.
What is Body Lift?
A body lift improves the shape and tone of the underlying tissue that supports fat and skin. Excess sagging fat and skin are removed to treat conditions caused in part by poor tissue elasticity.
About the Procedure
Depending on your medical history, Body Lift surgery can be performed as an outpatient or inpatient procedure. The surgery takes between 3 and 6 hours in the operating room, depending on the specific areas to be treated.
Incision length and pattern depend on the amount and location of excess skin to be removed, as well as personal preference and surgical judgment.
A complete lower body lift treats the buttocks, abdomen, waist, hips and thighs in one procedure. A circumferential incision around the body removes an apron of excess skin and fat and repositions and tightens tissues.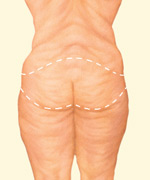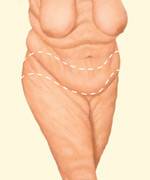 A combination of liposuction and surgical body lifts may be necessary to achieve an improved contour. Deep support sutures within underlying tissues help to form the newly shaped contours.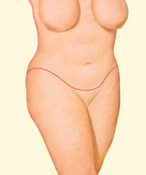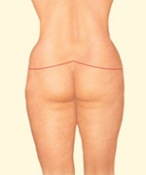 Body Lift Recovery
Recovery times are different for every patient. Many patients are back to work within 2 weeks following surgery, and are back to most normal day-to-day activity. Dr. Burgdorf will explain exercise and more strenuous activity restrictions.
Scar Treatment
bioCorneum®+ is an advanced silicone treatment for minimizing the appearance of scars while protecting them from further damage caused by sun exposure, and is included in our Body Lift surgery price, free.
To learn more about body lift surgery, contact Music City Plastic Surgery at 615-567-5716 to schedule a personalized consultation.
Plastic Surgery Web Marketing Powered by Ceatus Media Group LLC
Credits: ASPS