Nashville Browlift Surgery
Brow Lift
Nashville cosmetic surgery patients who wish to rejuvenate their facial features can seek brow lift surgery to eliminate fine lines, wrinkles and sagging near the forehead. This comprehensive procedure is less invasive than a facelift, but can produce noticeable, yet natural-looking, results. If you are unhappy with signs of aging on the face and would like more information about eyelid lift surgery, or other procedures such as facelift or rhinoplasty in Franklin, contact Music City Plastic Surgery today at 615-567-5716.
What is Browlift?
Also known as a forehead lift, a brow lift minimizes the creases that develop across the forehead, or those that occur high on the bridge of the nose; improves what are commonly referred to as frown lines; and repositions a low or sagging brow.
About Brow Lift Surgery in Nashville
A brow lift may sometimes be performed using an endoscope (surgical video device) and special instruments placed through small incisions made within the hairline. This allows the tissue and muscle beneath the skin to be repositioned, altered or removed, correcting the source of visible creases and furrows in the forehead.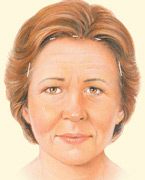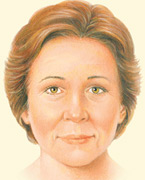 The incision lines from a brow lift are well concealed within the hair or natural contours of the face unless they are placed at the hairline to shorten the forehead.
Results appear gradually as swelling and bruising subside to reveal smoother forehead skin and a more youthful, restful appearance.
Brow Lift Surgery Recovery
Most patients are back to work and normal activities within 7-14 days. This time frame largely depends on individual patient's level of swelling and bruising, as well as the desire of the patient to be discreet. Some patients do not wish to return to work until all bruising and swelling have subsided, which may account for a longer recovery time. Others may be more open about having had surgery, and opt to return to work sooner. This is the patient's decision and our office is dedicated to patient confidentiality.
Endoscopic Brow Lift Web Marketing Powered by Ceatus Media Group LLC
Credits: ASPS