Our top priority is to help you let your inner beauty shine on the outside in a warm and friendly environment. Here are some of the people who will welcome you when you visit our Nashville office.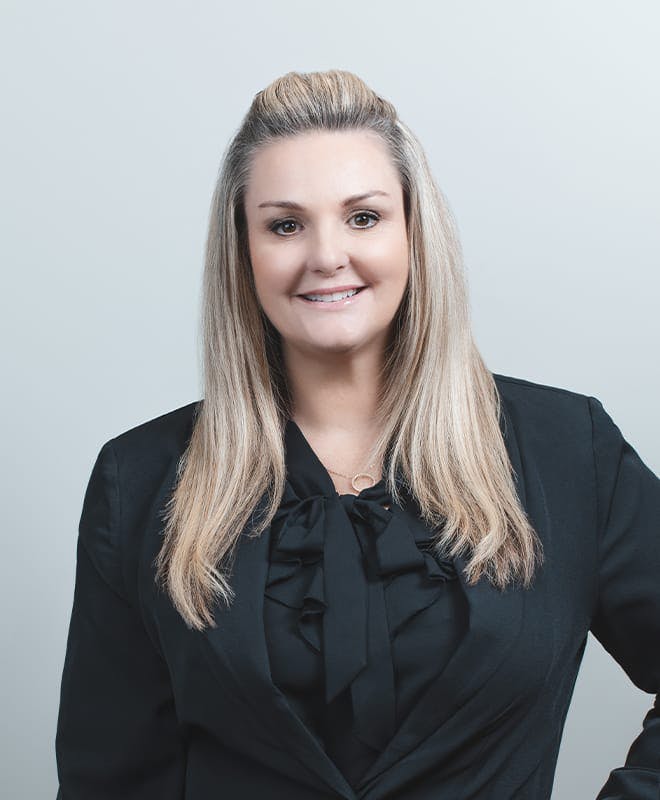 Michelle
Practice Manager
Michelle, our Practice Manager, comes to us from Sydney, Australia. She moved here, with her Georgia native husband and their two sweet kiddos in 2020. As a graduate in Aesthetics and Health Science from The Australasian College in Sydney, she brings with her 8+ years of experience in the Plastic Surgery field. Michelle has worked for surgeons in Australia, Hawaii & now joining us at MCPS in Brentwood, Tennessee. Michelle thrives in management, marketing, finance, human resources, strategic planning, and facility management. With a passion for people and organization, she keeps everything running smoothly amongst our staff, patients, and Dr Burgdorf. When she is not in office Michelle and her family live an active lifestyle, are avid world travelers and memory makers, enjoying family adventures in and around their new hometown.
Bailey
Patient Coordinator
Bailey is our Patient Care Coordination. She is originally from Norman, Oklahoma and moved to Nashville during her freshman year of high school. Bailey graduates from Belmont University in Business Administration. She has many years of customer service experience and had previously come from Vanderbilt where she worked as a Patient Service Specialist. Bailey loves working closely with patients, and really getting to know them on their journey to surgery. In her spare time, Bailey is a musician and songwriter, and you can hear her around the Nashville Circuit. She also is a pet mom and loves her little dog, Nash.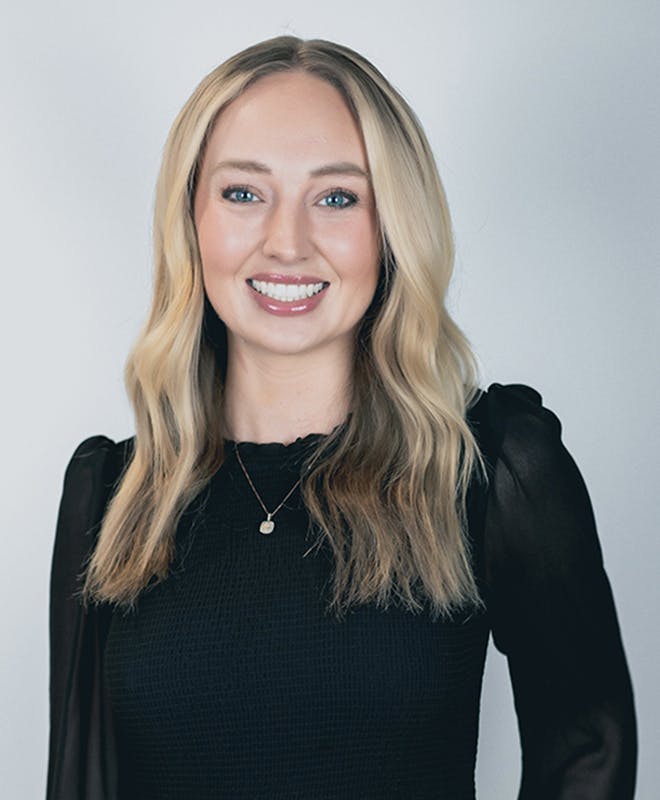 Morgan
Patient Concierge
Morgan, our Patient Concierge / Non- Surgical Coordinator, comes to us from St. Louis, MO. She has lived in Nashville since 2019 and moved here after graduating from the University of Alabama with a focus on Communication and Computer Technology and Applications. Morgan has been working in the specialty of Plastic Surgery since 2020 and has a vast amount of knowledge on both surgical and non-surgical procedures. She is passionate about aesthetic services, medical grade skin care, helping people to feel and look their best, and providing an excellent experience to each patient that steps inside our doors. In her free time, you can find her spending time with her boyfriend and their sweet rescue puppy, Hula, traveling, enjoying live music, and trying new restaurants.
Hope
PA-C Aesthetic Injector
Hope McFarlin PA-C is a board-certified Physician Assistant born and raised right here in Nashville, TN. Hope graduated from the University of Tennessee, Knoxville with a major in Kinesiology and a minor in Biology. She then went on to Nova Southeastern University, graduating with a Master's in Physician Assistant Studies. Hope moved to the west coast after PA school where she practiced Dermatology and Aesthetics for 8 years in Santa Monica. She had the privilege to work and train with top Plastic Surgeons and Dermatologists during her time in California. She has worked with many celebrities, high profile clientele, and people from all walks of life. Hope prides herself on delivering natural results. In her free time Hope enjoys hiking, yoga, dancing, playing tennis, traveling, and reading.
Triana
Practice Registered Nurse
Triana, our Practice RN was born and raised in San Diego, CA. She attended Nursing school at the University of Pennsylvania, and moved a few times before landing in the lovely Franklin, TN. She has worked in numerous facilities in various specialties such as ER, PACU, and perioperative nursing. Since moving to Tennessee, she has worked with a Cosmetic Surgery group as an RN, taught Pharmacology & Clinicals for a BSN program, and worked for the federal government in occupational health. Triana shines in education, multitasking, peripheral IV placement and delivering compassionate and highly competent nursing care to all our patients.  When not working, Triana loves spending time with her partner & daughter, enjoying all Middle Tennessee has to offer. She is an avid long-distance runner, artist, voracious reader, and passionate consumer of good bad TV.
Sarah
Medical Assistant
Sarah has been our fast-paced Medical Assistant since 2021, originally from the Great Lakes State, Sarah moved to Nashville four years ago to begin her undergraduate career at Belmont University, studying neuroscience at Belmont's College of Science and Mathematics. With experience working in Vanderbilt University Emergency Department, Sarah's next goal is to attend Medical School. Sarah thrives in fast paced environments and has a deep passion for patient care and education. Sarah supports our Practice Nurse and assists in post operative and follow up care visits. She also is one of Dr. Burgdorf's assistants when he performs in office procedures. Sarah love being social, should you see her during your office visit, make sure to say hi.
Don't Miss Dr. Burgdorf's

#1 Amazon Best-Selling Books

Whether you're a mom or a dad, Dr. Burgdorf is here to educate you on what extraordinary plastic surgery can do for your self‐confidence and overall quality of life. You deserve the best care and we are here whenever you are ready to get started!

✔The Mommy Makeover: Restoring Your Body After Childbirth
✔The Daddy Do‐Over: Boost Your Confidence in the Boardroom and the Bedroom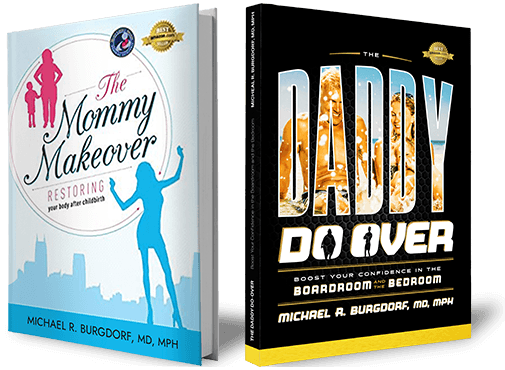 Meet Your Music
City Plastic Surgery Team
Schedule Your Consultation Today