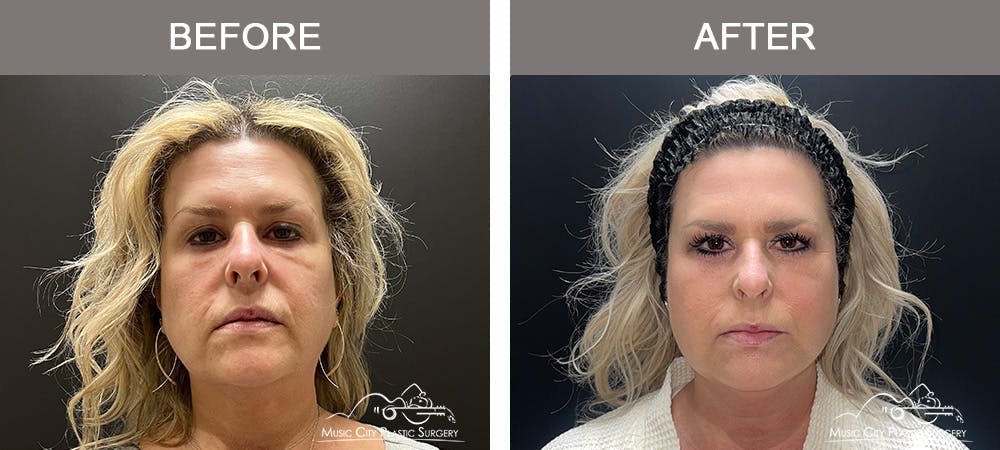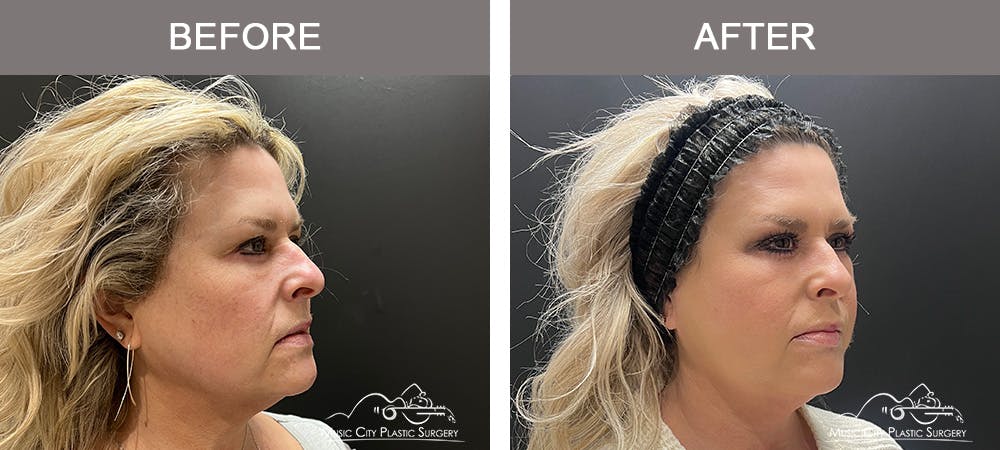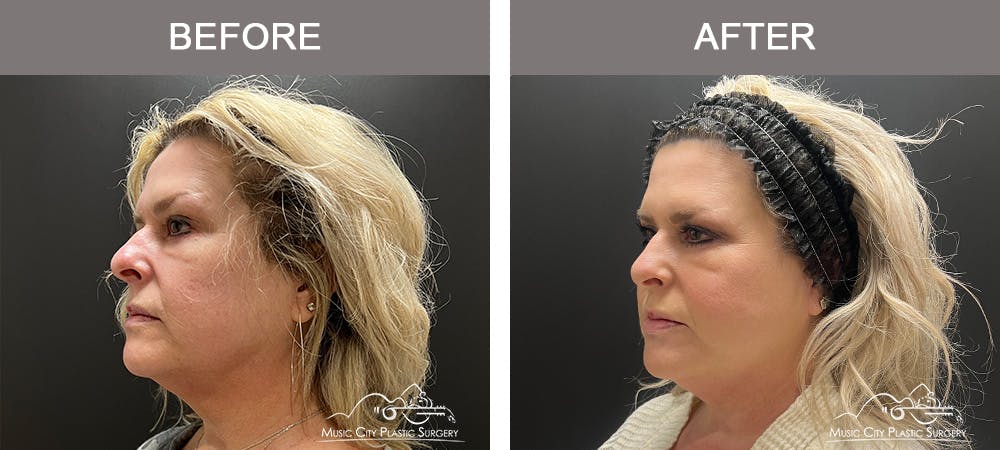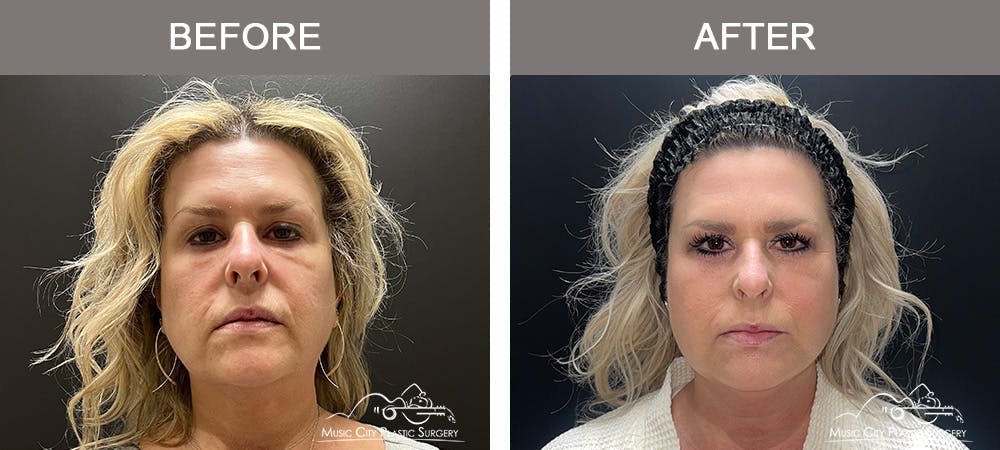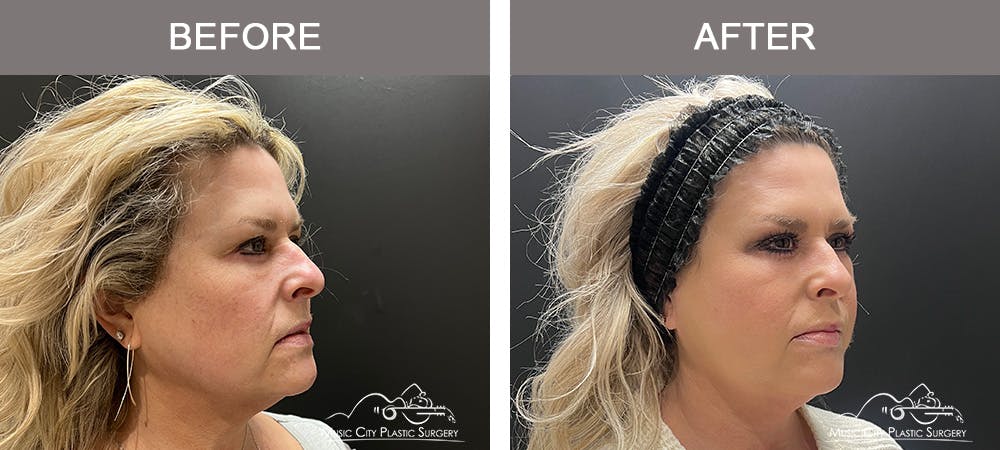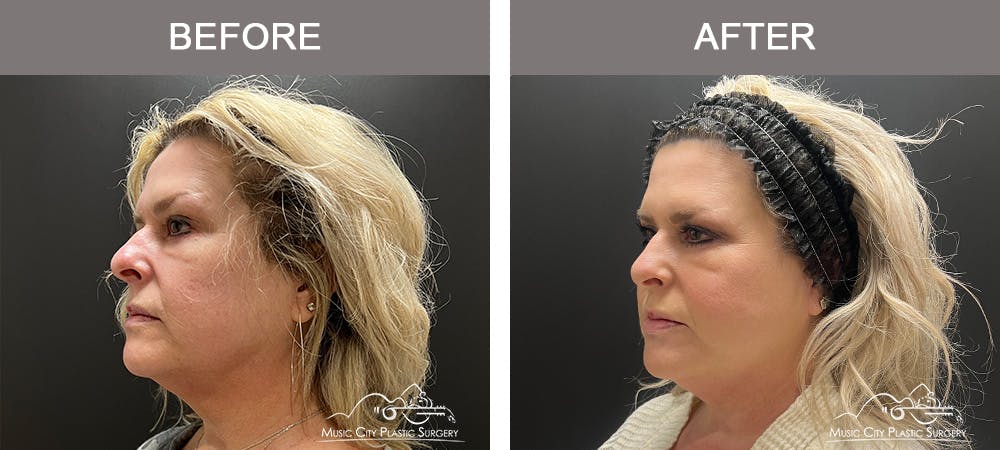 Think you need to go under the knife to lift your face? Think again!! This patient achieved a beautiful lift from a PDO Max Thread Lift!
When the patient consulted with our injector Hope McFarlin PA-C she had complaints about her jowls, nasolabial folds, and marionette lines. Since the patient desired an overall lift of the face and was not quite ready for a facelift, she was the perfect candidate.
PDO threads were placed along the cheeks and jawline, and the before and after photos were taken 2 weeks apart from each other. She is already so happy with her results and will continue to see improvement over the next year. As the threads dissolve her body will produce more collagen to tighten and improve the skin over time.